The Most Effective
TERMITE CONTROL
Protect your property from expensive termite damage
Hundreds of 5 Star Reviews
Non-Intrusive Termite Prevention
Termites have long been the leading cause of home damage in Texas for decades. Termites live deep underground and emerge to the surface to consumer wood. Termites are drawn to manufactured wood like fences, decks, sheds and most importantly, the wood frame of your home.
The best way to protect your most valuable possession is through proactive prevention. Barefoot offers two different ways to protect your Texan home against these invaders while minimizing our eco footprint. We accomplish complete termite protection in the following 2 ways.
Termite Plan Options

Termite Prevention Service
This entails bi-annual treatment applications carefully around all likely termite feeding areas, including all wood to soil contact and other sensitive areas of the home. A thorough inspection is performed every six months in addition to the treatment applications. Should any termites or other wood destroying organisms appear on the property while on the termite prevention service Barefoot will return at no cost and eradicate termites from the area. This will stop the termite encroachment upon your home.

Termite Safeguard Service
This service is common for homes older than 5 years, as well as ones with either previous termite activity or current evidence of active termites. It is the most comprehensive of the approaches to preventing termites and the most gentle to the environment. It employs subterranean bait stations containing treated wood that only termites consume and deliver back to the colony. It eradicates termites completely and safeguards the structures as long as the bait stations remained filled and monitored. No chemical spraying is needed and only termites are affected by this treatment.
The more economical option, the Termite Prevention Service is common for homes built within the last ten years and ones that have never had evidence of termite activity. Speak to one of our termite experts about what will suit your home's needs the best.
What to Look For
Termites are silent destroyers, making it difficult to detect their presence. Most people don't realize they have termites until the timbers of their homes are severely damaged and surface changes are finally visible. However, there are signs, and if you're careful, you can stay ahead of severe damage from termites.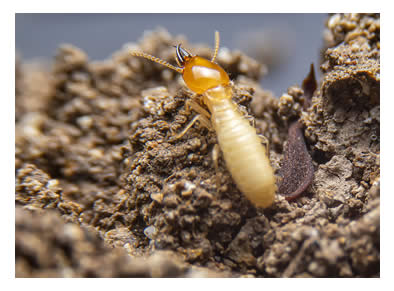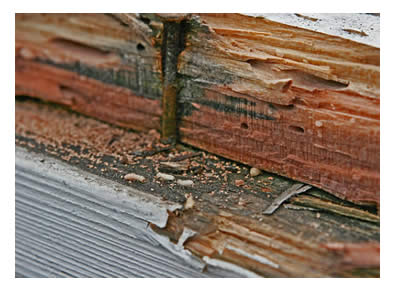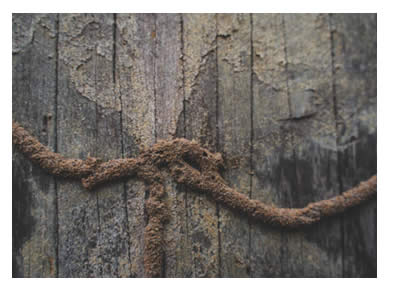 They leave behind wood dust, tunnels, and mud tubes that are visible to a homeowner who is carefully looking for signs of termites. The challenge is that many of these signs are in places that you may not be regularly monitoring. It's a good idea to call in a professional exterminator to do a termite inspection of your home every three to four years for termite control and to stay on top of potential damage.
Our Warranty
We always stand by our work, and we're committed to long term termite prevention for the customers we serve. Please contact us for more details about our termite warranty.

Pricing & Scheduling
Prices vary on the size of the home. Termite Safeguard is quoted on site. Linear foot measurements of the structure are needed to provide exact pricing.
2 Easy Steps
Free Termite Control Quote
Get rid of termites today by calling us direct or requesting a free quote online using the form below.