8 Helpful Pest Prevention Tips for Fall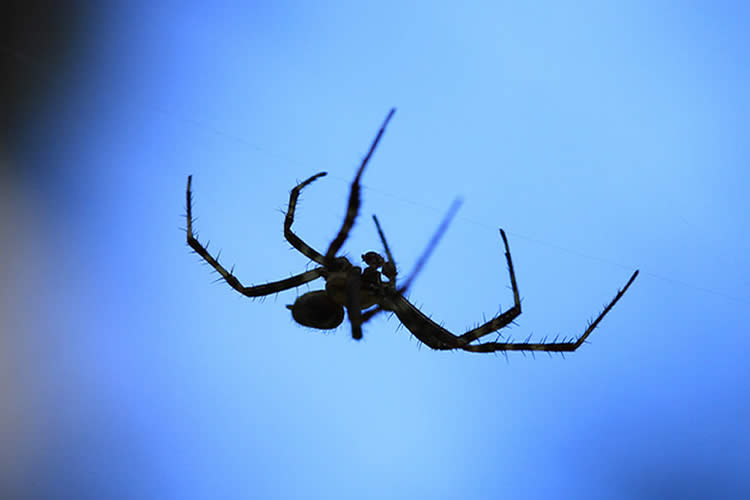 Just as you're scurrying indoors when the temperatures cool down outside, pests are also looking for a warm, cozy place to settle in. And that warm place could be your home. To avoid an autumn meltdown, learn the best pest prevention strategies, and keep your home safe this fall with these helpful fall pest prevention tips.
1. Seal Gaps
If you can see the gap or hole, a pest can fit through it. Pests can even sneak into holes you can't see. In fact, small creepy crawlies, like spiders and ants, can fit through a gap that is just 1/16th of an inch, and it only takes a quarter of an inch for a mouse to find its way into your house. And if that's not creepy enough, a raccoon can squeeze into a 6-inch opening. Get out the trusty caulk, and take a nice slow walk around the perimeter of your house. Look closely for holes, and seal up any openings or gaps you find.
2. Cap Your Chimney
Did you know rodents, birds, and even squirrels can make their way into your home through your chimney? Avoid the disturbing hassle and install a cap on your chimney.
3. Take Stock of Your Shed and Garage
Are your summer toys already collecting dust in the corner of the garage? Have you thrown a few items into the shed, planning to deal with them later? Well, later is now. It's time to clean out the garage and shed, removing clutter that could be interpreted as an inviting bed to a rodent this fall.
4. Use Your Screens
We know it was a hot summer, and you're ready to let a cool fall breeze air out your house, but don't leave a door or window open without a screen to protect you from the bugs that can enter. And not just any screen – make sure it's a screen with no tears or holes in it.
5. Clean Up Your Yard
Doing a little fall cleaning in your yard in the form of pruning or raking? Don't leave those piles sitting around for days. Rodents and insects will see them as lovely homes for protecting themselves against the elements. And if the piles happen to be near your home, you can bet those pests will find an opportunity to sneak inside.
6. Store Your Firewood Properly
While it would be more convenient to keep your firewood right next to your house, it's safer to keep it at least 20 feet away from your home. Pests, especially termites, can take up residence in your firewood, and the last thing you want is to give those little critters access to your home, so you'll probably be better off storing firewood in purpose-built wood storage sheds in order to avoid unwanted pests entering your home.
7. Keep Moisture Under Control
All sorts of pests, including cockroaches and mosquitoes, are drawn to moisture. Do what you can to eliminate moisture from your home and yard. Don't leave your pet's water outside. Check the rain gutters for leaves and debris so that water doesn't build up. Trim overgrown bushes that can gather moisture. And when the leaves start to fall, keep your lawn raked.
8. Be Wary of Holiday Decorations
Remember, your holiday decorations have been sitting in storage for an entire year. Be careful when you unpack them, and before you display them in or outside of your home, make sure they are free of pests.
Call an Exterminator
To ensure your home is fully prepared to keep pests away during the cooler temperatures this fall, give Barefoot Mosquito & Pest Control a call at 512-400-2008, or request a free quote online!
Related Posts

Get Rid of Pests Today!
Our naturally superior pest solutions will protect your home and yard from dangerous and annoying pests. Get started today by calling us or requesting a free quote online!