The U.S. Cities with the Worst Mosquito Problem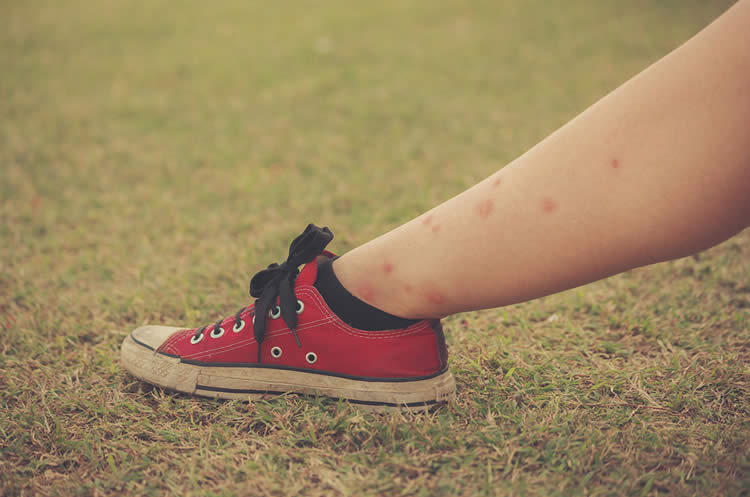 This is one list you don't want to spot your city on. A list of the 20 cities with the worst mosquito problems in the U.S. was compiled by pest control company, Orkin, and is based on the number of customers who bought mosquito control services from the company in 2015.
Known carriers of diseases, like Zika virus and West Nile virus, mosquitoes can be a danger to your family's health and safety every summer.
And for the third year running, Atlanta, a city known for its Southern hospitality (and now mosquitoes), took first place. However, Atlanta wasn't the only Southern belle to grace this most undesirable list. In fact, 8 of the 20 cities on the list are Southeastern cities.
This might be because mosquitoes thrive in hot, moist environments, and there is no shortage of these types of environments in the South. Mosquitoes lay their eggs in stagnant water, so it makes sense that Atlanta, with its steady rainfall and warm temperatures, would be a welcome breeding ground for the blood-sucking insect.
In addition, mosquito season can last a full two months longer in Southern states than in other parts of the country (June to October in the South instead of June to August in most other areas). No wonder mosquitoes are a big problem in Atlanta and other Southern states.
Top 20 US Cities with the Worst Mosquito Problem
Atlanta
Chicago
Washington, D.C.
Detroit
New York
Dallas-Ft. Worth
Nashville, Tenn.
Charlotte, N.C.
Raleigh-Durham, N.C.
Boston
Memphis, Tenn.
Houston
Miami-Ft. Lauderdale, Fla.
Norfolk-Portsmouth-Newport News, Va.
Grand Rapids-Kalamazoo-Battle Creek, Mich.
Greenville-Spartanburg, S.C. and Asheville, N.C.
Albany, Schenectady, Troy, N.Y.
Cleveland, Akron, Canton, Ohio
Minneapolis-St. Paul, Minn.
Phoenix
How to Prevent Mosquito Bites
Now, don't go snickering if your city isn't on the list. Even if your city doesn't fall under the 20 worst, mosquitoes can still be found in every city in the United States.
If you're going to be spending a lot of time outdoors, wear a mosquito repellant. On the home front, do everything you can to prevent mosquitoes from seeing your home as a desirable place to live.
1.Eliminate Standing Water
This is one of the most effective ways to prevent mosquitoes from invading your home and yard. Since mosquitoes lay their eggs in water, eliminating standing water will keep hundreds of baby mosquitoes from hatching near your home, finding their way to you, and biting your sweet, delicious skin.
Puddles, ponds, and marshes are obvious places for mosquitoes to congregate, but they really only need a few inches of water to breed, so keep your eye out for less obvious places too such as toys left out in the rain, small marshy corners of your lawn, and flower planters.
2. Clear Your Gutters
Your gutters and downspouts can easily collect leaves which can then easily collect a few inches of water. Regularly clear your gutters to prevent mosquitoes from sneakily taking over in this out-of-sight location.
3. Check Your Screens
Keep mosquitoes out of your house by making sure your screens are free of holes and your screen frames fit securely in your windows and doors. Don't let the kids leave the door open after running outside, and close the door after each grocery unloading.
4. Thin Out Your Vegetation
Adult mosquitoes are protected from the wind by dense vegetation. Thin out your vegetation to prevent mosquitoes seeking shelter in your garden.
Be Careful
Proper mosquito prevention not only helps you avoid annoying, itchy welts, it helps prevent dangerous diseases as well. Despite your best efforts, however, effective mosquito control and prevention is very difficult to achieve on your own. You often need a professional mosquito control company to help fully prevent mosquito problems.
Say Goodbye to Mosquitoes!
Want to enjoy your backyard again? We can help. Come discover just how effective & affordable our mosquito control service is. Call us today at 512-400-2008 (Austin) or 713-554-9430 (Houston) or request a quote online!

Get Rid of Pests Today!
Our naturally superior pest solutions will protect your home and yard from dangerous and annoying pests. Get started today by calling us or requesting a free quote online!